Volunteer Holiday in Uganda
Voluntourism in Uganda
Popularly regarded as Volunteer Travel, Voluntourism is a recent form of tourism which involves volunteering for charitable causes by travellers to help communities or the environment in the places they are visiting. Volunteer travel varies from low-skilled to more professional and high-skilled work; it could be short-term or long-term.
Volunteer travel participants share a common desire to "give back to the world". This could be in terms of "doing something beneficial" to the world as a whole, to a non-profit motivated organization, to a particular community or to the natural environment whilst experiencing new places, having fun, and promoting sustainable and responsible travel. This is done in many ways; ranging from helping in cleaning local wildlife areas, giving goods and money to local schools or marginalized groups of people, to intense volunteer programmes like medical aid services, scientific research and education, and any other technical services especially to community development projects of a foreign country.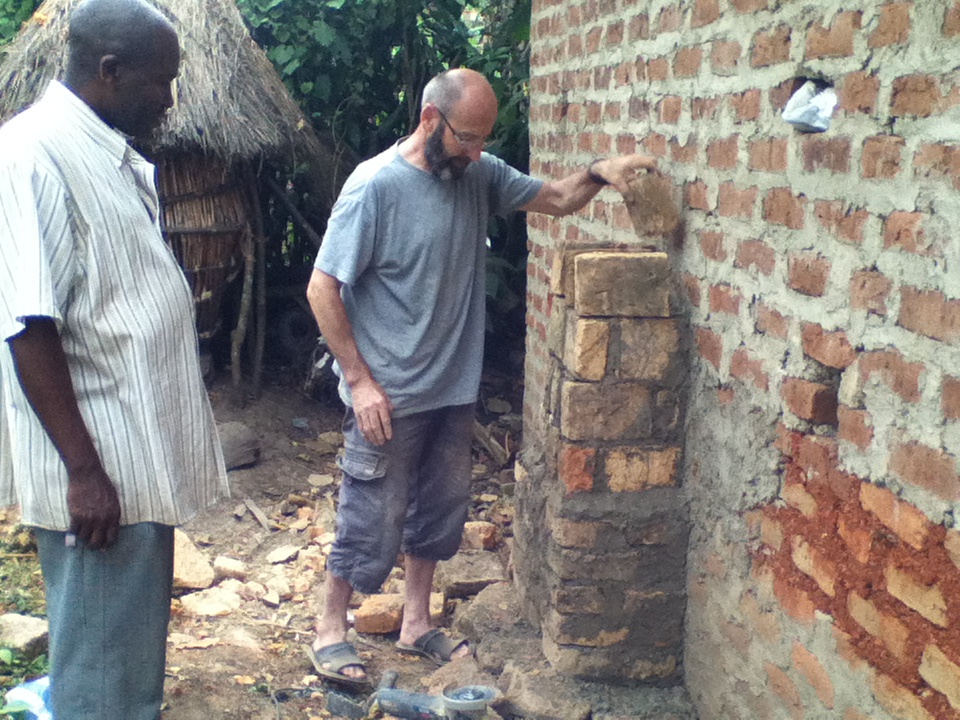 Uganda Eco Tours recognizes voluntourism as one way of contributing towards development of environmentally, economically and culturally responsible travel because of its anticipated positive outcomes.
Combining travel with volunteering
As one of our motives behind the foundation of Uganda Eco Tours, we do believe that there are so many travelers out there who are able and willing to have an opportunity to bring benefits to the people in the under developed world like Uganda. Besides, we have received a good number of travellers who have shown interest in helping the local person in one way or the other. Thus we do believe that we stand in a better position as a local partner to make sure that whatever it meant for positive empowerment of our communities is effectively and efficiently delivered to the intended recipient since we have a long-standing and rich relationship with a our local communities.
Expectations involved in voluntourism
A valuable volunteer experience is characterized by;
Targeting non-traditional venues if actual benefits to both the host community and the volunteer are to be realized
The volunteer must be in direct contact with local residents or environment working with a local trusted partner
Should involve physical exertion of both the volunteer and the local hosts / communities
Should be focused or engrosses goal-oriented activities; i.e. it should be contributing to long-term structured progammes,
Should empower the local community while the volunteer is learning from the experience
The actual attitude of an individual volunteer should be appropriate; "desired for" the local community as well what one can learn from the hosts.
How we do it
We do encourage both long-term and short-term volunteer placement depending on the type of programme. Cases that involve helping marginalized children or groups (orphans, the disabled, other needy people) require long term commitment by the volunteers compared to activities like environmental research, cleaning local wildlife areas, planting trees, etc. We as an agent may not have some specialized skills to be able to offer placement for all kinds of volunteers. Therefore we have prioritized some of the needs of our communities and established avenues where we are sure that we can perform effectively. Below are some of the ways in which a traveler can volunteer with our clear guidance and support.
Local Partner non-profit organizations: We hold memberships with a few local organizations that deal in environmental research, education and awareness. These organizations have specific programmes that may require expertise in different fields like proposal writing, fundraising and advocacy, periodical scientific research etc.
Local schools: there are quite a number of local schools that are established in remote areas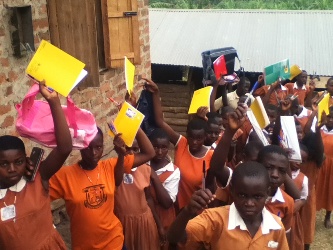 and are unable to access some of the basic facilities, like well equipped libraries, modern amenities like toilets, special attention to the incapacitated schoolmates, structures like classrooms, or even minor requirements like books, pens or pencils.
Local organized women groups and other vulnerable people: these may be near a protected area or a valuable natural resource and are struggling to find ways of benefiting from the resource close to them. Support could be rendered in terms of technical advice through education, financial aid, partnerships / network / linkage with an external organization with similar objectives.
Eco-home stays: there are a few eco-homes and model villages that have been identified to help a traveler have better insights on how to live and interact with the local people while enjoying a few material comfort in a Ugandan village setting. Though this activity is so recent in Uganda, we believe that your staying with a family or in a community may give you an interactive experience with local people. In addition, you bring your hosts direct income and your purchase of goods and services brings returning benefits to others in the community.
Contact Us to plan a customised Volunteer trip to Uganda
Click here to access profiles of partner community groups