About Us
Atuhaire JF Chantal – Operations Manager
---
William Betunga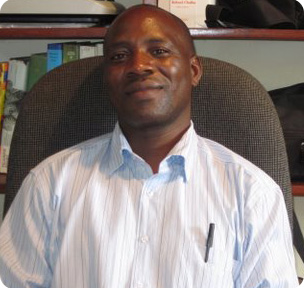 Born in Buhoma Village, Southwestern Uganda, adjacent to Bwindi Impenetrable and Mgahinga National Parks - home to worlds remaining population of mountain gorillas; William is a pioneer guide in Bwindi who was among the 6 recruited in 1992 and trained by US Peace Corps and Uganda wildlife authority in tourist guiding, primate behavior, gorilla health and monitoring, Para-military and public relations.
He was deployed to guide the first official tourist to Bwindi in March 1993, and left in 2001 to pursue further studies. William has since trained comprehensively in various fields in tourism conservation research and public relations and has developed effective and efficient leadership and teamwork skills.
William is the co-founder of Uganda Eco Tours Safari Company. He is currently a post graduate student pursuing a Msc. degree in wildlife tourism and recreation management at Makerere University Kampala. He also works as a part-time tour co-host with Virtual Ecotourism project that is promoting tourism and conservation online.
William is a renowned gorilla guide, leads both cultural and wildlife tours in Uganda; and he is member to Uganda Cultural Guides Club.
---
John Ahrens - Our USA - New York Contact Person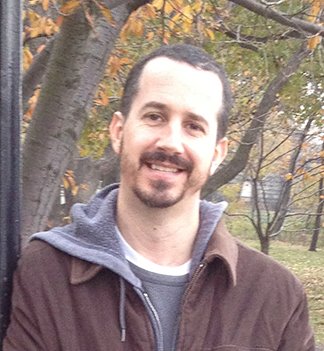 Mr. Ahrens graduated from Michigan State University with degrees in Fisheries and Wildlife Management and Zoology. He then spent 2 years in Uganda as a Peace Corps Volunteer working in Kibale Forest under the Natural Resources Management program. One of his fellow volunteers helped set up the tourism program at Buhoma in the Bwindi Impenetrable Forest, a place Mr. Ahrens has visited several times.
Mr. Ahrens went on to pursue Masters degrees in Wildlife Management and African Studies. He has founded a non-profit community development organization, World Community Development Programme (WCDP) which operates in Uganda. Uganda Eco Tours partners with WCDP and coordinate the organisation's voluntourism programmes. Mr. Ahrens is currently based in Brooklyn, New York. Feel free to contact him to help you organise a holiday to Africa - Uganda and Rwanda in particular.
Contact John on this address: This email address is being protected from spambots. You need JavaScript enabled to view it.