Family Vacation Holiday (Special Offer)

This trip has been designed and tailored to provide ample time for kids to play and relax. Highlights include among others; Big game watching, Water spots, primates viewing, and Kids recreational facilities.
Overview
The tour starts and ends in Entebbe on the shores of Lake Victoria. Upon arrival, you will be picked from the Airport by your driver guide and driven right away to your hotel for briefing, dinner and overnight stay. We spend our next day at the Ngamba Island Chimpanzee Sanctuary before proceeding to Lake Mburo National Park.
Destinations
This Particular Family adventure holiday in Uganda takes you to some of the country's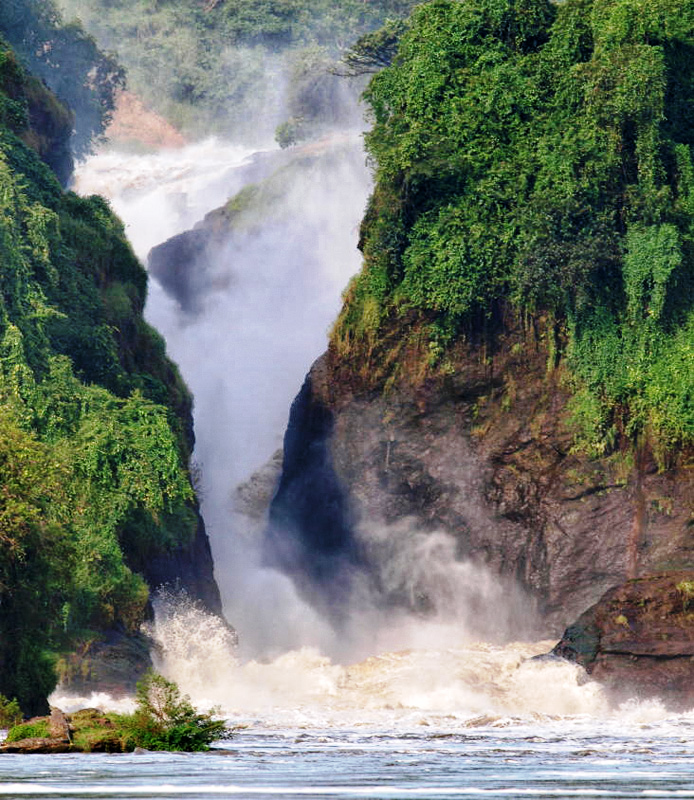 finest and most diverse wildlife sites including Kidepo Valley National Park, Lake Mburo National Park, Murchison Falls National park, Ngamba Island Chimp Sanctuary, Entebbe Wildlife Education Centre, Queen Elizabeth, Kibale Forest National Park and many others.
A launch cruise at the Kazinga channel of Queen Elizabeth national park is an activity not worth missing; watching all the waterbirds, both resident and non-resident, with the Crocodiles, Hippos, Buffalos, Giant Forest Hogs, Elephants etc thronging the banks of the Channel. Equally, the expeditions through all the above sites give an insight of Uganda's Kept secrets.
Accommodation
Accommodations on this trip have been selected according to the nature of this trip. They are in the midrange category and are clean, comfortable with ensuite rooms. There a few Budget Accommodations that have been considered especially where the mid range facilities are not readily available. At some lodges and hotels, you will be sleeping in Family Units. Discounts for the Kids in National Parks and in some Accommodation facilities have been taken into account. Some of the hotels and lodges serve both local and continental dishes, have well stocked bars and a few have recreation facilities to help you relax after long journeys and long hours in the field. Most of them are strategically located in areas where you will only be separated from the wild life by the wall; you will have an opportunity to hear buzzes of insects, birds and while you are outside your rooms, occasional visitors will mostly amaze you!
Other
The tour will likely cover a multitude of habitats from lush rainforest, wild savannahs, dry acacia forests, to wetlands some with papyrus Reed beds and others with open water.
The scenery is varied and arguably some of the finest in all of Africa, and the mammal experience will be great enough with chances for about 50 species, including elephants, zebras, lions, and leopard, Hippo, Crocodile etc
We will get you one of our best driver guides with the help of a superb network of other on-site guides in the respective destinations.
Price: From US$9000
Family Holiday - Download detailed Itinerary Here (Msword doc)