Bwindi Impenetrable Forest National Park
Bwindi Impenetrable National Park is located in southwestern Uganda at about from Kampala. The park can be accessed from Kampala to Kabale on a smooth tarmac road about 414km and takes a minimum of 5hours drive. The next section follows Kisoro road (tarmac) and then a branch off on a murram road through Ruhija Kanungu then to Buhoma – altogether is about 120km. or Kisoro Airstrips and then by road to Buhoma and Nkuringo respectively.
The park is part of the Bwindi Impenetrable Forest, and is situated along the Democratic Republic of Congo border next to the Virunga National Park and on the edge of the western Great Rift Valley. It comprises 331 sq km (128 sq mi) of jungle forests and contains both montane and lowland forest and is accessible only on foot. The Bwindi Impenetrable National Park is a UNESCO-designated World Heritage Site; partly because of hosting the highest number of the world's only remaining mountain Gorillas.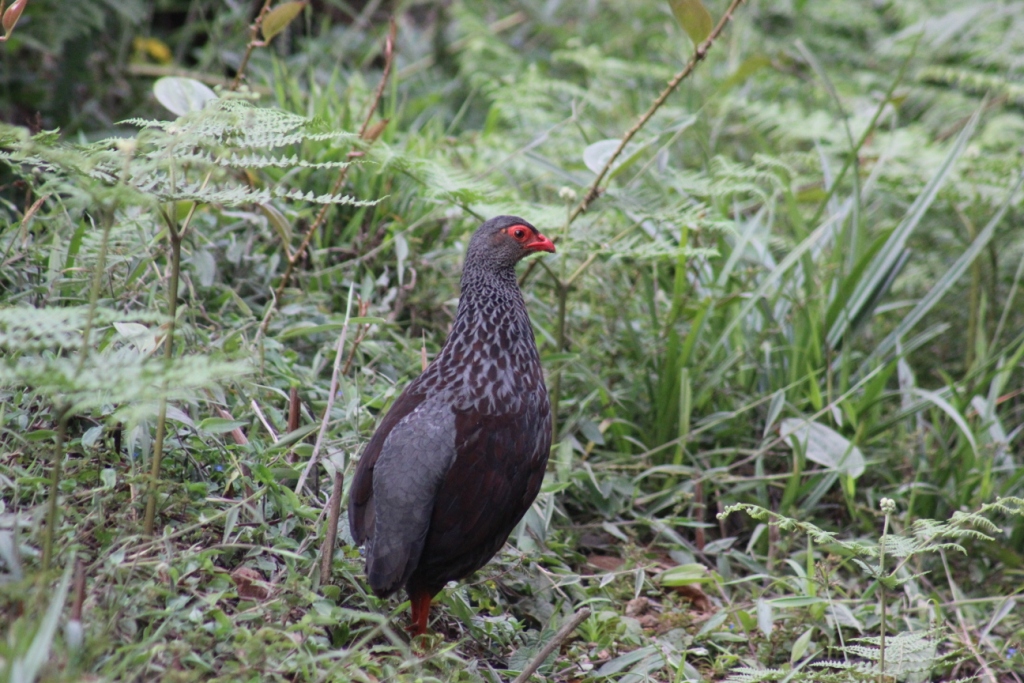 The forest is one of the richest ecosystems in Africa, and the diversity of species is a feature of the park. The park provides habitat for some 120 species of mammals, 348 species of birds, 220 species of butterflies, 27 species of frogs, chameleons, geckos and many endangered species. Floristically Bwindi is amongst the most diverse forests in East Africa, with more than 1,000 flowering plant species including 163 species of trees and 104 species of ferns. The northern (low altitude) sector is rich in species of the Guineo-Congolian flora. These include two species internationally recognised as endangered, Brown mahogany and Brazzeia longipedicellata.
Bwindi impenetrable forest particlarly shares in the high levels of endemism of the Albertine Rift. The park is a sanctuary for colobus monkeys, chimpanzees and many birds (hosts 23 of the 28 Albertine Rift endemic species of birds). It is perhaps most notable for the 340 Bwindi gorillas, half the world's population of the critically endangered Mountain Gorillas. There are several habituated Mountain Gorilla groups open to tourism at Buhoma, Nkuringo and Ruhiija.