Lake Mburo National Park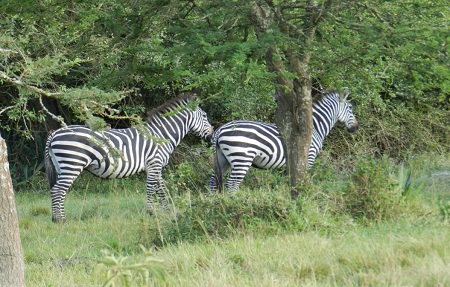 At 260 sq km (100 sq mi), Lake Mburo National Park is the smallest of Uganda's Savannah national parks. The park is situated about 30Km, by road, east of Mbarara town. This location is approximately 240 Km, by road, west of Kampala, Uganda's capital.
Lying in the one part of Uganda covered in extensive acacia woodland, Mburo has markedly different fauna to other reserves. Lake Mburo is the best place in the country to see the gigantic eland antelope, as well as zebra, topi, impala, and several acacia-associated birds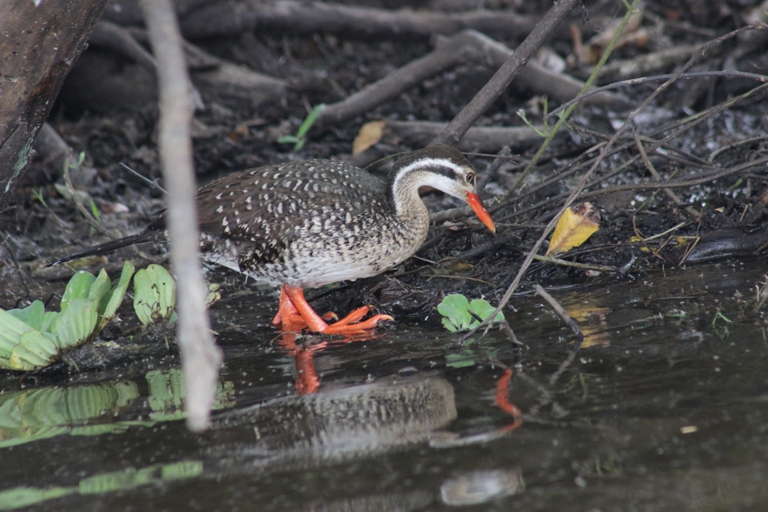 like the rare red-faced Barbet and the Tabora Cisticola. The five lakes within the park attract hippos, crocodiles and a variety of water birds; while fringing swamps hide secretive papyrus specialists such as the Sitatunga antelope, papyrus yellow warbler, and papyrus gonolek. There are more than 300 species of birds recorded in the park.
Game viewing is the major tourist activity in this park; It has about 68 different species of mammals. The common ones are Zebra, Impala, Buffalo, Topi, and Eland as herbivores not to leave out the rare slightly of Roan antelope and leopard, Hyenas, Lion and jackals as predators.
Lake Mburo National Park is also famous for nature trails that can be explored on nature walks especially to the nearby Salt Lick, and in Rubanga Forest. A boat ride along the famous Lake Mburo is a far much rewarding experience for bird watchers. The more elusive African finfoot is normally sported here.