Queen Elizabeth Conservation Area
Located in western Uganda, Queen Elizabeth National Park is 1978km2 in size. The park lies 5-6 hours drive from Kampala on a surfaced road via Mbarara (420km), or Fort Portal via Kasese (410km). Its position provides a magnificent view of the rift valley floor that occupies Lakes Edward and George which are linked by Kazinga channel.
Queen Elizabeth National Park has one of the highest bio diversity ratings of any national park in the world; it is well known to be habitat of about 100 mammal species along with 612 species of birds. About 20 predator species are found in the park such as lions, leopards, side-stripped jackal and spotted hyena among others.
Common Antelopes species include the kob, bush buck, topi and water buck, alongside a variety of other animals like Buffalo, elephant, warthog, giant forest hog and hippo. Primates include the chimpanzee, red-tailed monkey, blue monkey, black-and-white colobus monkey, olive baboons etc. The Ishasha sector, which is the park's distant southern segment that gives a genuine Africa wilderness experience, is famous for its tree climbing lions, topi antelope and it is also known to host one of the world's highest concentrations of hippos.
Kazinga Channel.
The Kazinga channel is about 40m long adjoining Lake Gorge to Lake Edward. It has the perfect view of the parks' major wildlife ventures. A Launch Cruise along the plains of the channel provides a focal point for game viewing and bird watching. The shores of the lake attract a large concentration of mammals, birds as well as reptiles all year around.
The Crater Lake Drive and the Queen's Pavilion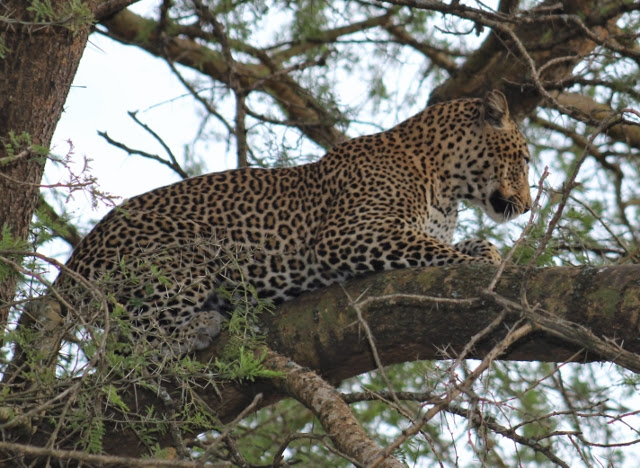 The Queen's Pavilion stands nearby at the northern entrance to the Crater Lake drive of Queen Elizabeth National Park. Both the Crater Lake drive and the Queen's Pavilion guarantee an excellent panoramic view of some of the parks explosion craters, some filled with lovely lakes, and the snow-capped Rwenzori Mountain Ranges across the rift valley flow. The Queen's Pavilion, historically, hosted H.M. Queen Elizabeth II in 1954 as a temporary shelter and later the Duke of Edinburgh in 2007.