Kidepo Valley National Park | Uganda Eco Tours
Nestled in the extreme northeastern corner of Uganda, bordering with Sudan and Kenya, Kidepo Valley National Park is Uganda's wildest and most spectacular conservation area. Covering an area of 1,442 sq km, it is cut off from the rest of the country in terms vegetation cover by the sparsely distributed arid badlands of Karamoja region at about 910m ASL and the rugged horizons of Moroto reaching an altitude of 2,750m ASL.Kidepo Valley National Park Kori Bustard
From open wooded savannah plains with patches of montane forest, riparian woodland, thick miombo woodland, borassus palms and rocky koppies, to the montain forest supporting dense acacia geradi forest studded with small hills, rocky outcrops and inselbergs, the area provides a unique landscape from which one can obtain stunning views as far as the eye can reach.
The scenic beauty coupled with the unique diversity of wildlife of this park is compared to no other national reserve in East Africa. The Park offers breathtaking Savannah landscapes, rugged mountain scenery horizons, all proving a strong wilderness atmosphere, extraordinary game viewing and bird watching
The park is famed for protecting remarkable wildlife that is not represented in any other
Ugandan protected area. . Much of the flora and fauna in the park is typical of Kenya. Of the 77 mammal species recorded in the park, over 20 species are not known to occur in any other Ugandan park. Besides the big game like elephants, leopard, lion and buffalo; there other species that are unique to the region like kavirondo bush baby, bat-eared fox, striped hyena,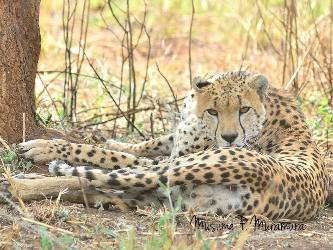 aardwolf, caracal, black-backed jackal, cheetah, and African hunting dogs.
The birdlife is rich with a recorded bird list of 486. There over 60 bird species listed here and have not been recorded in any other Ugandan national Park. The park is outstanding for its
 birds of prey. Of 58 species recorded 14 are believed to be endemic to the region. Among those are Verreaux's eagle, Egyptian vulture, lesser Kestrel and pygmy falcon. Other interesting species include birds like the karamoja apalis, kori bustard, red-billed hornbill, yellow-billed and Jackson's hornbill, and sand grouse; various and unique antelope like greater kudu, lesser kudu, Guenther's dik-dik and mountain reedbuck which are found nowhere else in Uganda. Primates like the localized Patas monkeys are abundant and five species have been recorded.