Mgahinga Gorilla National Park
The park lies in the southwestern corner of Uganda 540km from Kampala. The journey takes 8hrs excluding rest stops, passing via Kabale and Kisoro. The 88km section between Kabale and Kisoro is a winding, Mountainous drive on a smooth Tarmac road that takes at least one hour and a half. While the park gate at Ntebeko lies a bumpy 14km (30min) south of Kisoro. Charter flights can be arranges from Entebbe or Kampala (Kajjansi) to Kisoro Airstrip.
At just 33.7 km2, Mgahinga Gorilla National Park is Uganda's smallest national park. However it is also one of the most dramatic for the park lies on the northern slopes of Mount Muhabura, Mgahinga and Sabinyo, three volcanoes that create an unforgettable regional backdrop. These four peaks are three of the six Virunga volcanoes that mark the southern limit of the Albertine rift valley and are divided between Uganda, Rwanda and DR Congo. The Virungas are home to more than half of the world's population of the endangered mountain gorillas. 380 individuals roam the slopes of the volcanoes while the remaining 340 live nearby in Uganda's Bwindi Impenetrable National Park. Fortunately for the Gorillas, Mgahinga's small area is supplemented by those of two larger adjoining parks in Rwanda (volcanoes NP) and DR Congo (Virunga NP).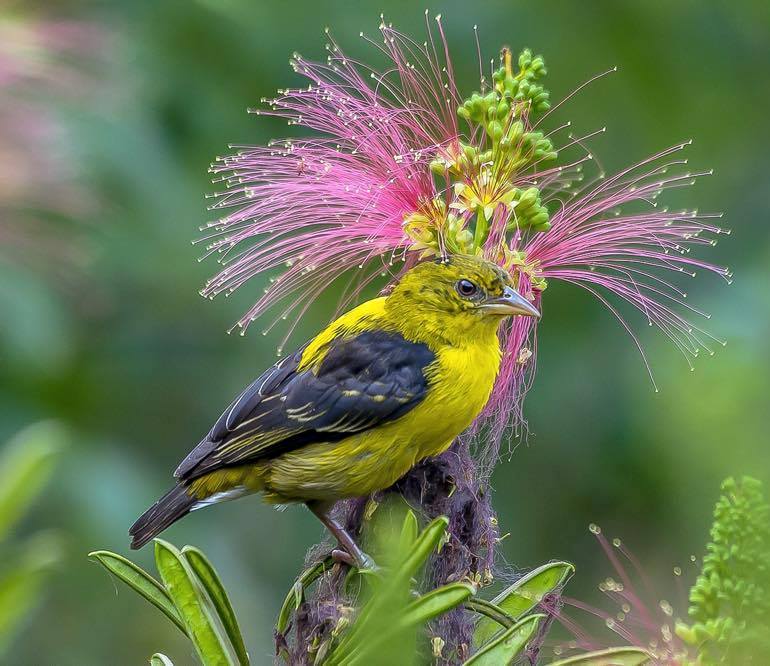 Though gorilla tracking is the parks most popular activity, Mgahinga merits a visit simply to appreciate the scenery. A choice of the hikes allows for all abilities ranging from the 8hour return to the summit of Mt. Muhabura, to gentle strolls across the lower slopes beneath the magnificent three peak back drop. Mgahinga slopes are covered with a series of distinct altitudinal bands of vegetation. The lowest zone is an area of grass and bush which was formerly encroached and cleared by farmers and has now regenerated. Undisturbed vegetation starts with montane woodland followed by the bamboo zone, montane forest and the ericaceous zone which contains giant tree heathers. The sequence culminates with spectacular alpine zone which occurs only on East African Mountains above 3000m and includes bizarre giant forms of lobelia and groundsel.
The park contains at least 39 species of mammals and 79 species birds. Lager mammals include elephant, leopard, buffalo and bush pig but these are rarely seen. Mgahinga's most famous resident is the mountain gorilla. Less famous but equally rare and deserving of protection is the golden monkey which is found only in the Virunga and in one other forest in Rwanda. Notable bird species include the Rwenzori Turaco, crowned hornbill, black kite and crowned crane.